The Florida Keys
Being based in Florida offered the crew a wealth of locations where they could capture some truly stunning visuals. But of all the places to film in Florida, perhaps none can rival The Florida Keys for their natural beauty, colorful street scenes and sparkling waters.
Christy Haussler has a home in Big Pine Key, about 45 minutes away from Key West. The crew traveled there to interview Christy about quitting her job, moving to the Keys, and turning her passion for podcasting into her profession.
However, in the course of the interview, the story took an unexpected turn. Before moving to the Keys, Christy had lived in South Carolina with her wife who she's been with for 14 years, Allison. For the entire time they were together there, they could never be public about their relationship because in South Carolina, a well-respected teacher like Allison could lose her job if it became known that she is gay. Needless to say, this is one of the most personal and powerful stories to make it into the movie.
Behind-The-Scenes Trivia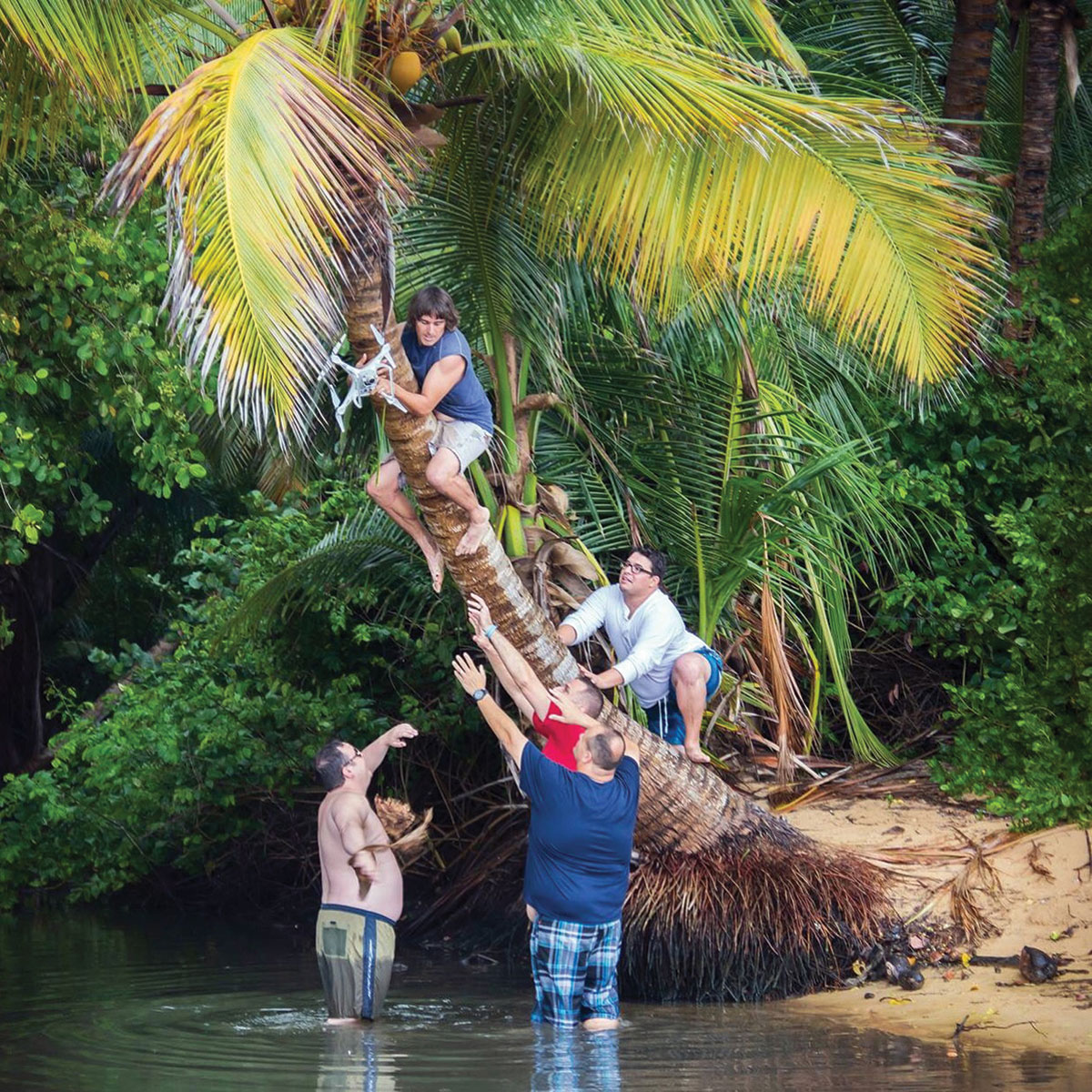 Niel Guilarte was flying his beloved drone ICEMAN over the water in Puerto Rico. Just as his drone cleared the water, the winds picked up, and elevated ICEMAN above the tree line and into an emergency landing on top of a palm tree. Twenty feet up and on a tree leaning precariously over a freshwater river that emptied into the ocean, the chances of recovering ICEMAN seemed grim. That's when James Van Prooyen saved the day by clambering up the palm tree and saving Niel's drone. This was one of many close calls where the crew almost lost ICEMAN.