First Look
The first screening of The Messengers: A Podcast Documentary was held on February 24, 2017 during the Third Annual Podfest Multimedia Expo in Orlando, Florida.
To say that the final push to get the film ready for an audience was tumultuous is an understatement. Just four days before the screening, and with a majority of the edit still incomplete, Niel Guilarte's father-in-law suffered a massive heart attack and passed away.
With Niel sidelined making funeral arrangements, Willie Harper stepped up much as he had done during the all-night road trip to from Ohio to Kansas, and began editing the film for nearly 48 hours straight!
With only two days to go, Niel was able to get himself and his editing gear to the hotel in Orlando, and he and Willie worked virtually round-the-clock to get something to show the audience that Friday.
The screening was set for 7 p.m., and Executive Producer Chris Krimitsos was already in the hall, introducing the film to the sold-out crowd of over 400 podcasters, family and friends when Niel brought down a working print to show. The filmmakers decided that rather than show rough, uncut footage, they would just show the polished first half instead. After all, this was just a first look, and not the world premiere.
To the amazement of everyone in attendance, the film received a standing ovation! Talking later with the crowd, the overall consensus was that the filmmakers had managed to capture the essence of what it means to be a podcaster.
During the Q&A that followed the film, an emotional Niel, with his wife's family seated in the first row, told the story of his father-in-law's passing and mentioned that the family was facing some financial difficulties with the funeral arrangements. By the end of the next day, the community of podcasters in attendance raised over $2,000 to help Niel's family bury their beloved "Monce".
Behind-The-Scenes Trivia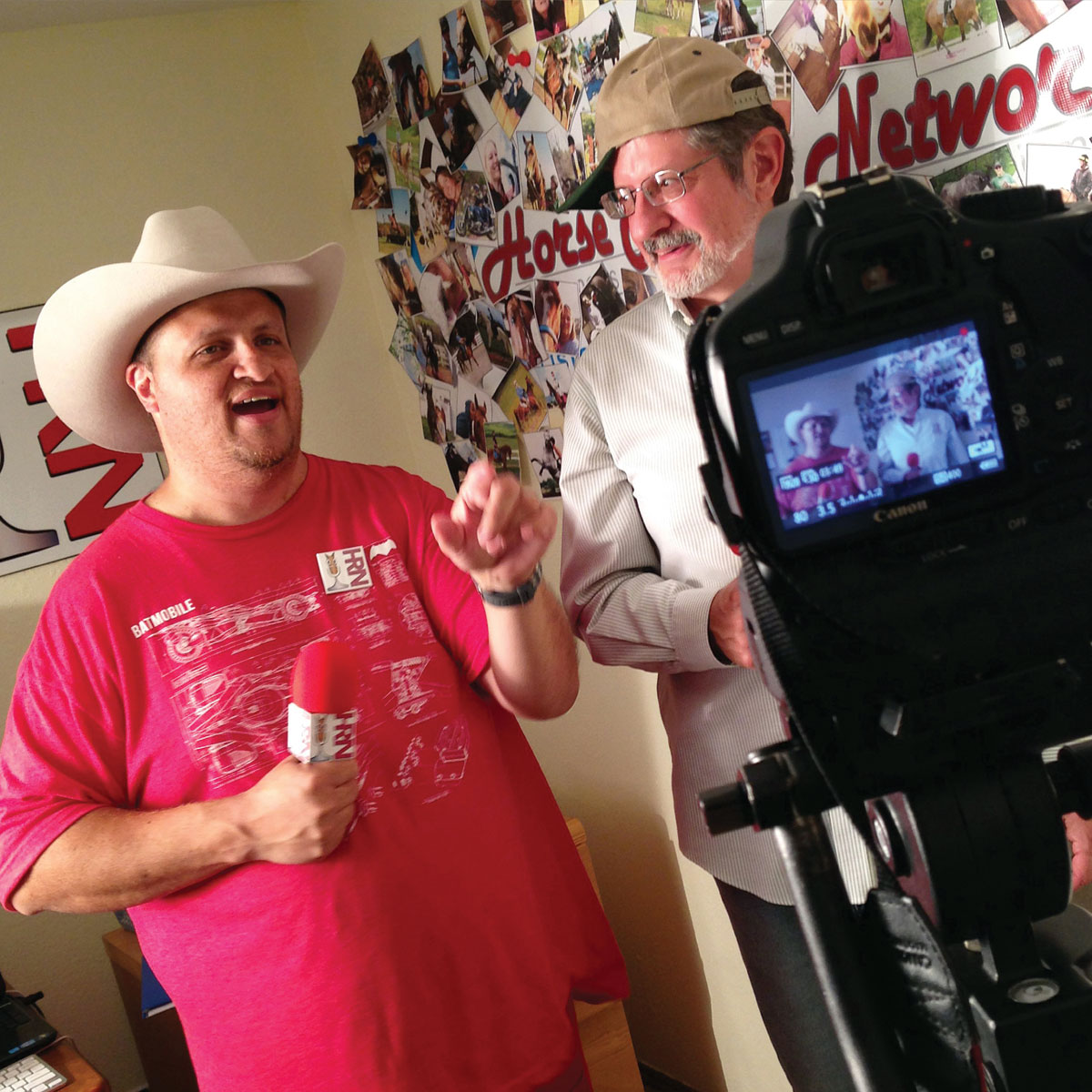 This segment was recorded by accident. After Glenn the Geek, with tears in his eyes, read a really heart-wrenching testimonial, the crew all fell silent as the emotions ran heavy. In an attempt to lighten the mood, Chris asked Niel and Glenn to pretend that they switched worlds and to do a buddy show! While searching for funny storylines during editing, the crew discovered this clip they hadn't even realized had been recorded!