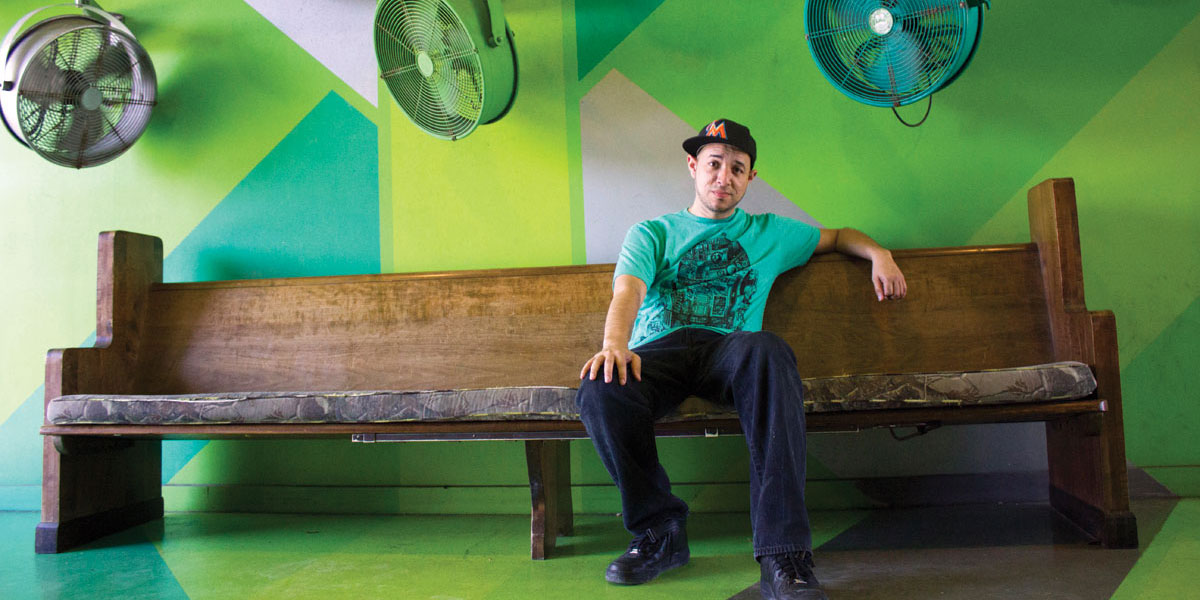 Danny PeÑa
Gamertag Radio
What was your first impression of the film crew and the process of being interviewed?
The crew did a great job and kept it very professional from the first day of shooting. When they came to interview my family and fiancée in Miami they put them at ease and made the interview process less intimidating. We got to hang out to discuss more ideas about the other places to film in Miami and managed to film in Wynwood, South Beach and the CBS Radio Miami studio. Niel was even able to join us in Los Angeles for E3 2016.
(Producer's note: E3 is one of the countries largest gaming conventions)
What did you learn about filming?
I learned that not everything you film is going to end up in the documentary. We recorded so much that I think Niel can make a full Gamertag Radio documentary. There was a lot of footage that was recorded during our trip to LA for E3 2016 that wasn't able to make it into the movie.
What did you expect prior to viewing the movie?
I honestly had no clue what was going to be in the film. But it was awesome that the filmmakers kept a lot of things as a surprise.
What did it feel like to see your peers' reactions at Podfest during the first run screening?
I had my family and the Gamertag Radio community at Podfest for the screening. Even though my story wasn't the full version during Podfest, everyone came up to me saying how powerful it was overall.
(Producer's note: When we screened the movie at Podfest only 60% of the movie was done and Danny's part was not yet complete. He had brought quite a few relatives including his mom who had flown in just to be there. Truly grateful for his understanding)
What impact do you think this movie will have?
This is going inspire a lot of people. This isn't about becoming a podcaster. But more about making moves and not giving up. My cousin got inspired to start a podcast for her business. She was inspired by everyone's message in the movie about not giving up and taking a risk about what you're passionate about.