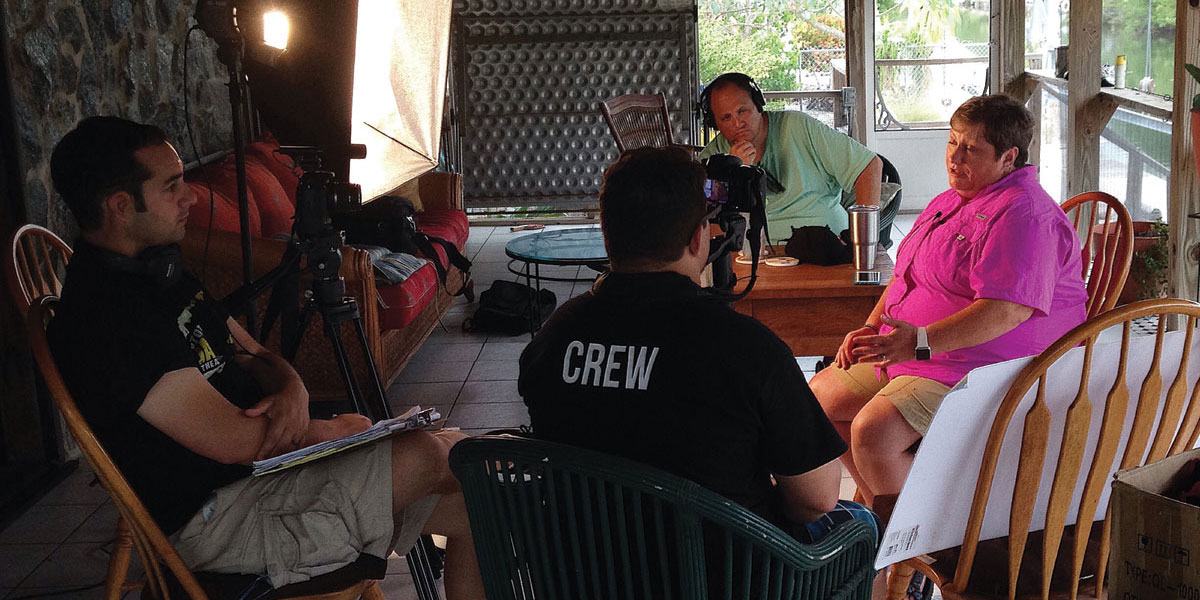 Christy Haussler
Team Podcast
What was your first impression of the film crew and the process of being interviewed?
These guys were extremely easy to work with and had prepared the interview questions thoroughly. I loved the fact that the team had a really good time together and enjoyed filming.
What did you learn about filming?
Whew, those lights are hot! The interview part was interesting because of the fact that I was talking and telling my story but there was no verbal response to my story, so as not to mess up the footage. I think podcasters can learn from that because no one can understand the cross-talk when you respond to your guest's story.
What did you expect prior to viewing the movie?
I expected to be inspired by the stories of other podcasters.
What did it feel like to see your peers' reactions at Podfest during the first run screening?
I felt like they were proud of our industry because they could see the success people are having. It was overwhelming to see people react to my story and respond positively to it.
What impact do you think this movie will have?
I hope it will serve to further legitimize the industry, but also highlight the good that is being done in the world because of podcasts. There's definitely more stories to be told along those lines.