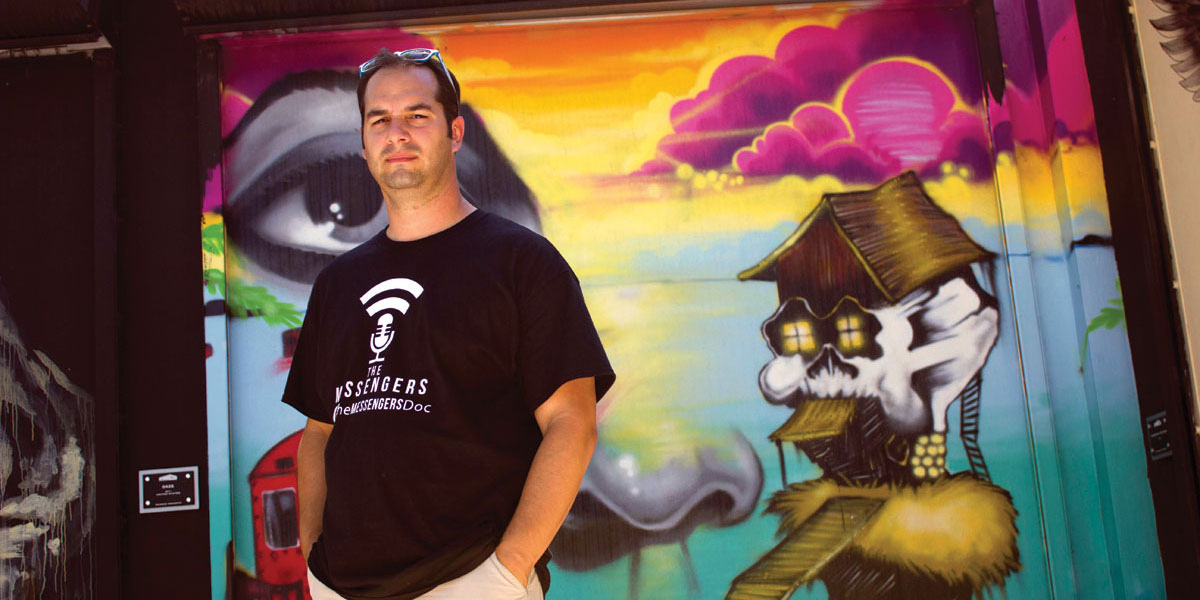 Chris Krimitsos
Executive Producer, CK Productions
Your toughest moment during production?
Having to fire our original editor midway through this project. As difficult a decision as that was, I firmly believe The Messengers would have never been made had I not let him go when I did.
Your biggest highlight during production?
For me the highlight was viewing the film for the first time at Podfest in front of our peers and receiving a standing ovation. It was truly a sweet feeling after all the ups and downs during the making of this movie.
Which podcaster's story touched you most?
Christy Haussler's story, because she is a person that never complains about circumstances so when it came out that she had to hide her love for her wife, Allison, in South Carolina it made me really sad. Also, when Lee Silverstein of The Colon Cancer Podcast showed us how he writes a love note on sticky paper for his wife Linda every day. It was really inspiring to see a man that treasures everything he has each and every day.
Did you ever think making this movie would be so difficult or challenging?
Not sure why I felt this way but I knew this would challenge us in every aspect. We really put our friendships on the line.
What are you most proud of?
That we made a movie that will grow via word-of-mouth. I am also proud that my daughter Sedona is captured in this film from six months to 18 months old.
What would you say to podcasters reading this about the future of podcasting vs radio?
We are only at the beginning of the greatest renaissance in audio since the creation of radio. Really bullish on all things podcast!
What was something you learned during filming that surprised you?
I learned that the crew battles light and all kinds of technical issues you never see when you watch a movie. As someone that prides himself as a hard worker, I would say that making a movie and filming all day is extremely hard, tedious, and detailed work!
Two fun facts about you we probably wouldn't guess by looking at you.
I am completely deaf in my right ear and truly treasure audio for so many additional reasons than the average person. I have tried making a movie before and the project crashed and burned at the editing stage.